Tonights idea came to me while watching MASH on the telly this evening - what if MASH had been made contempary with the Korean War, or just after, say... 1955? The opportunity to rejig one of my favourite TV shows with my favourite film era became quite a juicy one and this is what I've come up with so far...
Beginning with...
Tom Ewell
as Col. Henry Blake - would have nailed the MacLean Stevenson type role; a guy with responsibilites, a family, a practice et al, but just as much of a loose cannon as anyone around the place. And he's bloody hilarious.
Tommy Noonan
as Radar - the ultimate boy-man, who's comic uncertainty and shyness would have suited Radar nicely.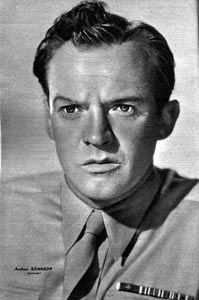 Arthur Kennedy
as Major Frank Burns - Yes, I cast him in everything, but theres surely no-one better to play someone so pathetic as Frank Burns.
Doris Day
as Major Margaret Houlihan - she'd have to tone down the virginity and stoke a bit more anger, but she's funny, she's blonde and around that time was hot with a capital H.O.T.
Red Buttons
as Father Mulcahy - guy was funny without being too overt, likably sincere and you could believe him as a religious man.
Dean Martin
as Klinger - not sure why but I had a vision of Dino roaming the camp in women's clothing trying to get out of the army. Sounded humouros enough.
as for Hawkeye and Trapper...
I kinda settled on
Tony Curtis
and
Jack Lemmon
as a dream team, thought they were incompatible - then I realized they were in SOME LIKE IT HOT together.
I spose theyd work okay then. Even if I couldnt fit it Elliot Reid. Or Tony Randall. Maybe as Frank Burns?